Festival Season Heats Up on Vancouver Island! Enjoy it All From Your Home at The Ridge
Posted: Jun 16, 2017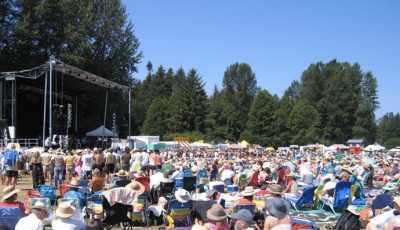 Vancouver Island offers a multitude of summer music festivals, and the Comox Valley really comes alive with several arts and music festivals throughout the summer.
Major music festivals scheduled for Vancouver Island in 2017 include the Victoria International Jazz Festival, The Island Folk Festival in Duncan, The Sunfest Country Music Festival in Lake Cowichan, and The Summertime Blues Festival in Nanaimo. Several other events are scheduled throughout the summer.
The Comox Valley hosts one of the biggest events: Vancouver Island Musicfest, as well The Hornby Festival on Hornby Island; The Filberg Festival in Comox; and Atmosphere Gathering in Cumberland
Residents at the Ridge in Courtenay enjoy an outstanding opportunity to enjoy the lifestyle that makes Vancouver Island so popular. From outdoor pursuits to arts and culture, you will find it all in the Comox Valley communities of Courtenay, Comox and Cumberland. The Ridge is one of Courtenay's newest communities and is located in south Courtenay with views of the ocean the mountains and Comox Glacier.
For more information:
Phone: Bruce Clapham 250.650.8588
Website: theridgebc.com
Follow them on Facebook
Looking for map? Find one here.
Please note that this blog entry was published more than three months ago. Some details may be outdated.