Live the Lottery-Winner's Lifestyle at Crown Isle with the 2017 BC Children's Hospital Choices Lottery
Posted: Apr 04, 2017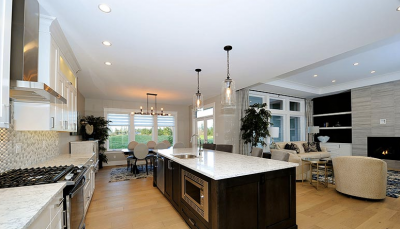 You don't have to win the lottery to live a fabulous lifestyle at Crown Isle Resort and Golf Community on Vancouver Island, but thanks to the 2017 BC Children's Hospital Choices Lottery you could have both.
A new home by Homes by Crown Isle, overlooking the 15th fairway of this championship golf course, is one of 7 grand prize choices in this year's lottery.
Featuring 2,180 square feet of living space, this new home is valued at over $800,000. The Lottery prize package is worth $2.2 million and comes complete with furnishings for the home, a new car and a truck to haul your new RV and fishing boat. Dine around town with $25,000 worth of restaurant gift certificates, and enjoy your winters with 5 years of passes to ski Mount Washington and all the gear you need to do it. Plus take $1.1 million in cash to complete your lottery lifestyle!
The 2017 BC Children's Hospital Choices Lottery is now 95% sold out, with the final ticket deadline just one week away at midnight April 12, 2017.
Tour the Crown Isle lottery home at 1668 Crown Isle Drive, Friday to Sunday, including holidays, from 12-4 pm. Purchase your BC Children's Hospital Choices Lottery online (Open only to BC residents.)
For more information about Real Estate at Crown Isle:
Contact: Jason Andrew, Director of Sales
Phone: 250.207.0070
Email: jandrew@crownisle.ca
Related Resources & Links