Daily Informative Updates on
New Residential Real Estate & Construction News
for Vancouver Island Communities
Sep 16, 2017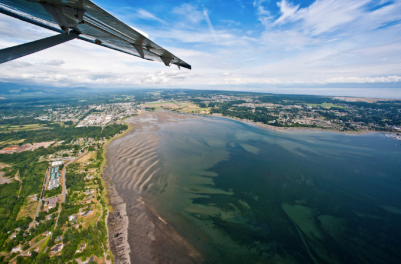 Site construction is underway for a new townhouse project in Courtenay on beautiful Vancouver Island.
Parkside Lifestyle Homes is a new 33-unit development offering spacious three-bedroom and three-bathroom units that are being built in the Comox Valley. These new townhomes will include a gas furnace, a six-piece appliance package, blinds and window coverings, as well as an oversized crawl space which is perfect for storage or a play area.
Realtors Art Meyers and Michael Emerson are pleased to announce special pre-construction pricing on the new townhomes/townhouses for sale. These new townhomes will be built as duplexes, tri-plexes and four-plexes and will feature a minimum of 1,350 sq. ft. All of these new townhomes will feature a landscaped yard, a garage and room for parking for your visitors!
An incentive package of $10,000 is being offered for the first 10 purchasers. These units are priced to sell quickly at $314,800.
Contact them today for more information regarding floor plans and colour schemes:
Realtors Art Meyers or Michael Emerson at Royal LePage at 250.334.3124.
Art Meyers: Cell 250.207.1879
Photo credit: DiscoverComoxValley.com