Daily Informative Updates on
New Residential Real Estate & Construction News
for Vancouver Island Communities
Aug 27, 2015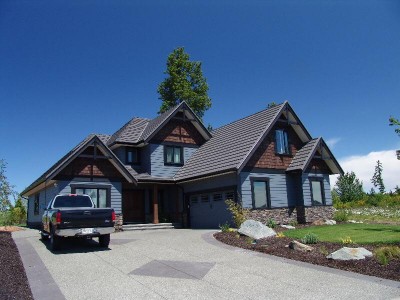 Crown Isle Resort & Golf Community on Vancouver Island is the Comox Valley's most in-demand residential neighbourhood. This comprehensively planned 831-acre golf course community offers residents breathtaking views of the Comox glacier, the coastal mountain range, and the award winning Crown Isle golf course.
The Crown Isle Community is a mix of single family homes, semi-detached patio homes, condominiums, and building lots for sale. Design guidelines ensure an integrated look and feel throughout the community, and an outstanding living experience for residents.
Whether you are looking to buy an existing home for sale, or building your own custom home on a building lots for sale, Crown Isle can help you find the perfect home. Homes by Crown Isle is a premier custom home builder building exclusively in the Crown Isle Community. Homes by Crown Isle can design, construct, and manage your custom home project to the exact standards expected in the Crown Isle Community. Or, to view current real estate listings for sale contact Crown Isle Realty.
For more information:
Contact
Location: Courtenay in the Comox Valley on Vancouver Island
Address: 399 Clubhouse Drive
Phone: Jayson Welsh, Construction Manager 250-703-5057
Phone: Jason Andrew, Director of Real Estate 250-207-0070
Real Estate Inquiries: REALTOR® Carla Coulson-Prieto 250-465-8792
Website: www.crownislehomes.com
Contact Us