Daily Informative Updates on
New Residential Real Estate & Construction News
for Vancouver Island Communities
Nov 30, 2017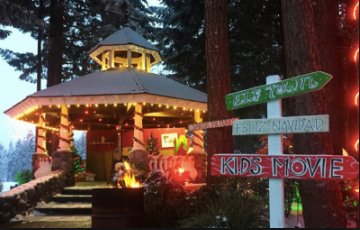 As the holiday season begins, many Canadians are visiting friends and relatives across the country. For those traveling to the Comox Valley, a wide variety of events and activities await.
Riverside Senior Living, set in downtown Courtenay, adjacent to the Best Western Westerly Hotel, will be open and offering tours of their show suite through December. Learn how convenient it would be for friends and family to visit and stay at the hotel, while enjoying everything the community has to offer.
Comox Valley holiday traditions include a torch light parade and fireworks at Mount Washington, caroling and garden lights at Kitty Coleman Woodland Gardens, the holiday walk at the Crown Isle Resort and Golf Community and seasonal shows including The Nutcracker and Yellowpoint Christmas Spectacular at the Sid Williams Theatre.
Make a plan to enjoy these activities and create your own holiday traditions in the Comox Valley.
To arrange a tour and learn more about the amenities at Riverside Senior Living, contact them today!