Daily Informative Updates on
New Residential Real Estate & Construction News
for Vancouver Island Communities
Jun 26, 2017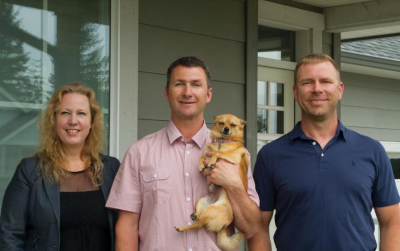 Are you looking to launch a major renovation project, or perhaps even a new home build? One of the most important roles on these projects is that of the general contractor. While some people choose to act as their own general contractor, it is important to understand the important role a professional general contractor can hold on the job site.
The successful completion of any new building plan or renovation project requires a lot of designing, scheduling, budgeting, and perhaps most importantly, the implementation of the right team. Without the appropriate professionals on the job, there are numerous things that can go seriously wrong during a construction assignment that's on a larger scale.
When organizing a crew for your new build or renovation project, don't fail to overlook the benefits of hiring a general contractor.
Before you choose your general contractor consider that there are different levels of training, knowledge, experience and reliability. Get a referral from someone you know, check online reviews and ask for references.
Once you've hired the right person, one of the perks of having a trusted general contractor in charge is that you can sit back and relax with peace of mind that every detail is under the control of a construction expert.
There is a lot of time, effort and skill that goes into a general contractor's job. Most homeowners don't have the experience, resources or time to properly accomplish all of a general contractor's duties.
Homes by Crown Isle is a custom new home builder in the Crown Isle Community. Their dedicated team will make your home construction or renovation project an enjoyable one.
Contact them today to learn more:
Jayson Welsh, VP Construction
Mobile: 250.207.0418
Email: jwelsh@crownisle.ca
Office: Kristina Fox
Phone: 250.703.5057
Email: homes@crownisle.ca
Website: www.crownislehomes.com
In photo, left to right: Michelle Bazett, Former Office Manager; Jayson Welsh, VP Construction; Chris McGrath, Construction Manager