Daily Informative Updates on
New Residential Real Estate & Construction News
for Vancouver Island Communities
Oct 07, 2017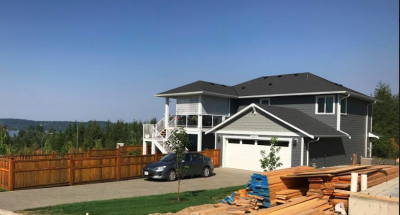 The Ridge in Courtenay has welcomed many new residents to their community over the past two years, and word is getting out that the residents at The Ridge welcome newcomers. This summer's neighbourhood party was a huge success, with 150 people attending and enjoying the festivities.
More residents will be moving to The Ridge over the course of the next year as construction is about to get started on new homes in Phase 2.
The Ridge is a new sustainable community in South Courtenay featuring spectacular views of the Comox Glacier and surrounding mountains, as well as views of Comox Bay. Residents of all ages enjoy the dedicated park land and walking trails throughout the community. The Ridge is located in the Comox Valley on beautiful Vancouver Island.
For directions, please follow The Ridge's map, as Google Maps does not have the project updated. Find a map here.
Contact the developer today to learn more:
Bruce Clapham
Mobile: 250.650.8588
Email: theridge.bruce [at] mail.com
Website: www.theridgebc.com