Daily Informative Updates on
New Residential Real Estate & Construction News
for Vancouver Island Communities
Oct 13, 2017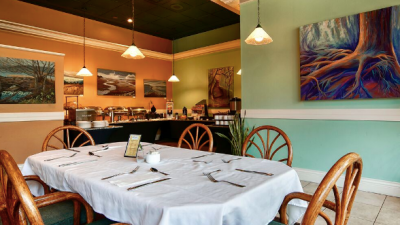 Riverside Senior Living in Courtenay has opened its one bedroom show suite which features 640 sq. ft. of living space along with in-suite storage and a patio with stunning views of the Courtenay River. Situated in downtown Courtenay, adjacent to the Best Western Westerly Hotel, Riverside Senior Living will offer many services and facilities through the hotel, including: swimming and fitness facilities; a social lounge and games room; and high tea / happy hours.
The Best Western Westerly already caters to seniors with their weekly Seniors' Buffet Dinner, which is served Thursdays from 5-9 for only $10.99. This is a popular night, so be sure to reserve your space by calling 250.338.7741.
Residents of Riverside Senior Living's independent retirement living suites will enjoy three chef-prepared meals daily, as well as have the option of in-room dining via hotel room service (for an additional cost) or preparing small snacks or meals in their kitchenettes. The Westerly Hotel also provides three dining choices, and the downtown Courtenay location means easy access to retail outlets, grocery store, pharmacy and medical and dental offices.
This new Comox Valley retirement community will welcome its first residents in the Spring of 2018. Book a Thursday night dinner at the Westerly Hotel today and take a tour of the newly opened show suite.
For more information about Riverside Senior Living, contact 250.331.4010 or register on their website.